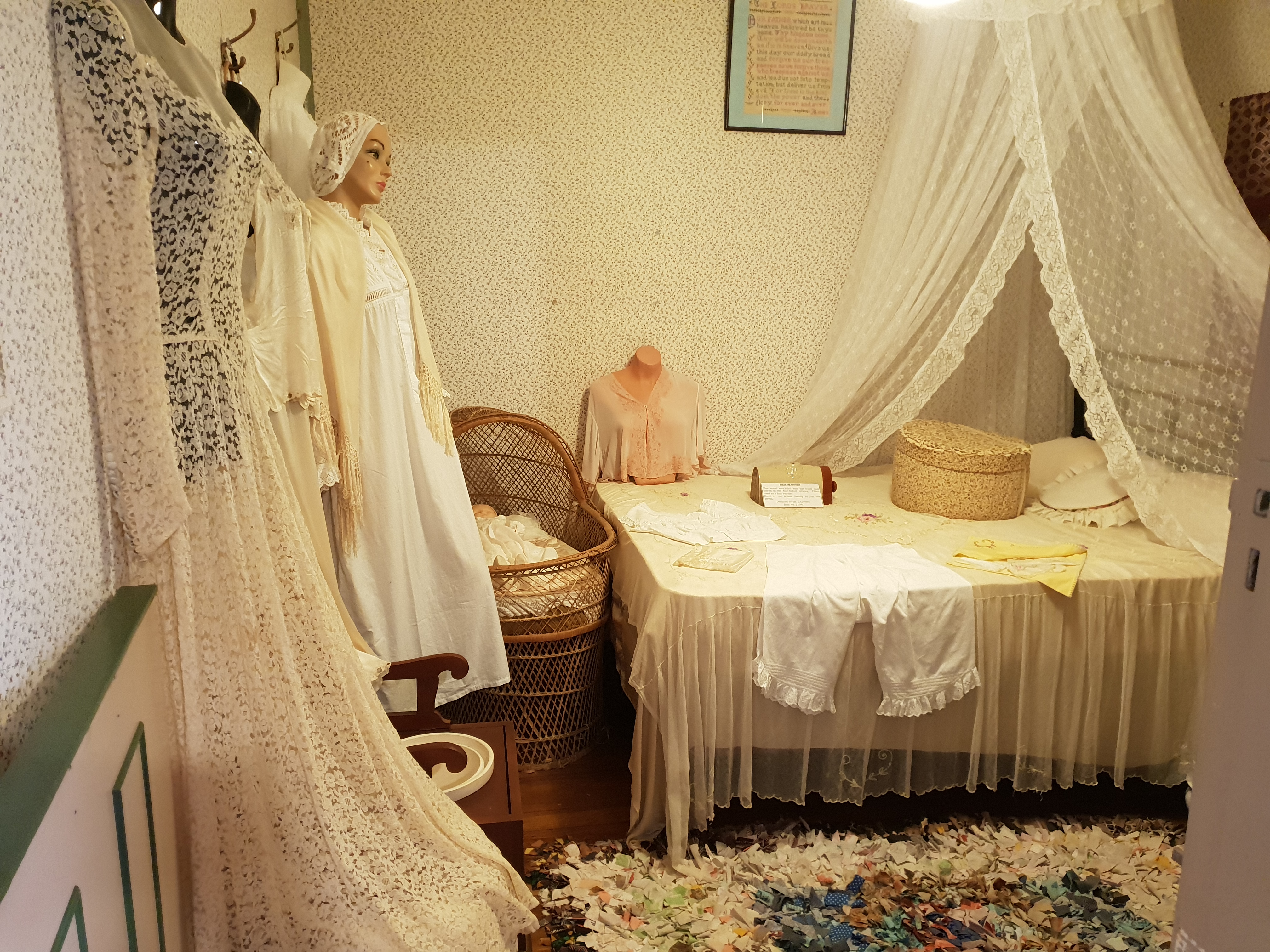 In June, 1989, the Historical Society received a donation of the Cheers Family Cottage which was built by Joe Cheers in 1948 in Peel Street, Tuncurry.
The cottage was refurbished to depict a home of the Federation Era. The interior is divided into a main double bedroom a nursery, a kitchen, a front parlour and a dining room. All these rooms are connected to a large, open central room.
The central room houses a display of photographs of many local men who went to war plus many objects connected with war.
Among the many interesting objects on display in the Dining Room is an Illuminated Address which was presented to Mr and Mrs. John Breckenridge in March, 1909 from the residents of Failford and the Wallamba District. There is also a mantle clock which was a wedding present for Ernest and Mabel Wright in 1909.
In the Nursery, there is a set of baby scales used in the Nabiac Hospital in 1925. There is a wooden child's rocking chair, handmade by one of the Society's member's grandfather in the 1880s. Also in the Nursery is a wooden child's rocking horse, circa 1920.
In the Kitchen there is a wooden ice chest, a hanging meat safe and several calico flour bags. Also on display are a variety of kitchen utensils, crockery, cutlery and cooking utensils.