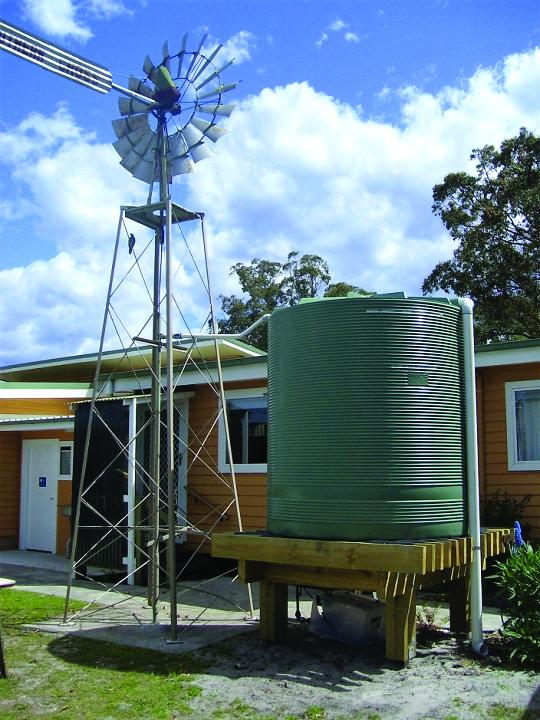 In February, 1992, the Historical Society received a donation of a Southern Cross Windmill from the Mead Family farm at Darawank.
By February, 1993, the windmill was installed along with a new water storage tank and began pumping out water for the lawns in the grounds of the museum.
The windmill is a memorial to the hundreds of thousands of similar windmills all over Australia that used to supply water to the homestead and stock.
In 2016 a new tank was purchased and a stand built. The windmill received a facelift and water from the tank will be used on the lawns and gardens.
New tank and stand, September, 2016